Sunlover Reef Cruises – Moore Reef Daily
There's more life on the reef with Sunlover!
Departing daily from Cairns our eco-certified tours take you to our state of-the art Moore Reef Marine Base,which is perfectly positioned and fully equipped so that any age or ability can fully experience the magic of the reef with its abundance of colourful coral, fascinating fish, turtles and
more.
With 4 Hours REEF TIME to explore this underwater wonderland, there's plenty of time to take advantage of all of our free inclusions. The kids (or big kids!) will love the Sunlover Sunslide – the only theme park water slide on the reef. Also included is snorkeling, semi-submersible tours,
glass bottom boat tours, fish feeding, underwater observatory and touchtank presentations with our marine experts.
For a more in-depth experience optional extras include Introductory or certified SCUBA dives, Seawalker Helmet Diving, a guided snorkel tour with a marine expert, scenic helicopter flight or stay overnight on the Marine Base with Sunlover by Starlight.
Our friendly crew will provide the expertise, activities and service to ensure you disembark with lifelong memories of the outer Great Barrier Reef.
Learn more
Disabled access available, contact operator for details.
Sunlover Reef Cruises – Moore Reef Daily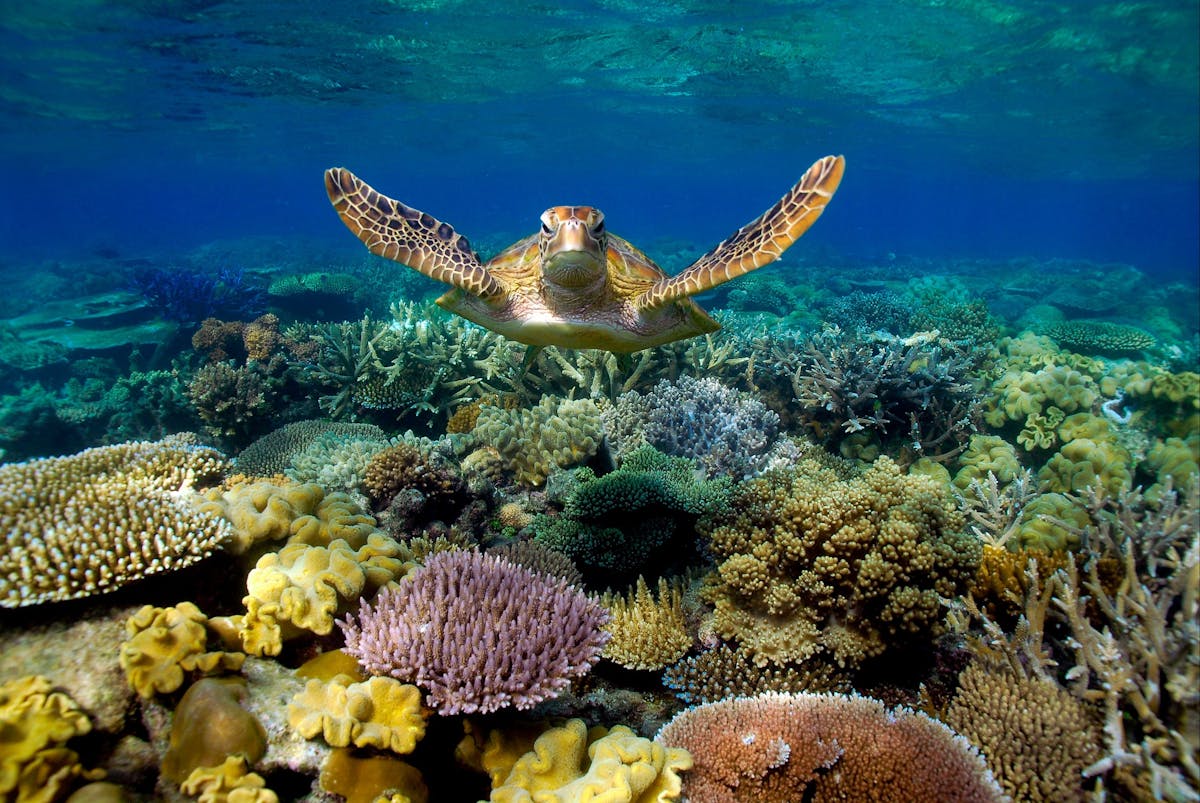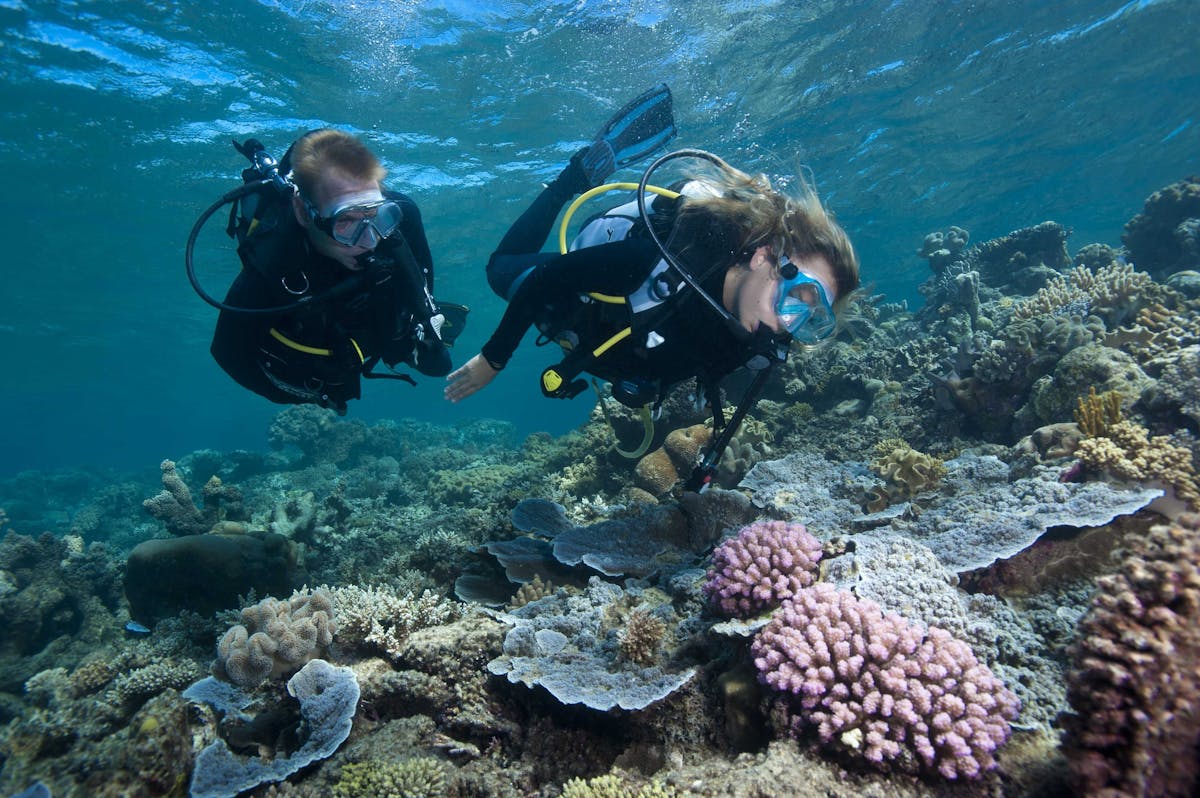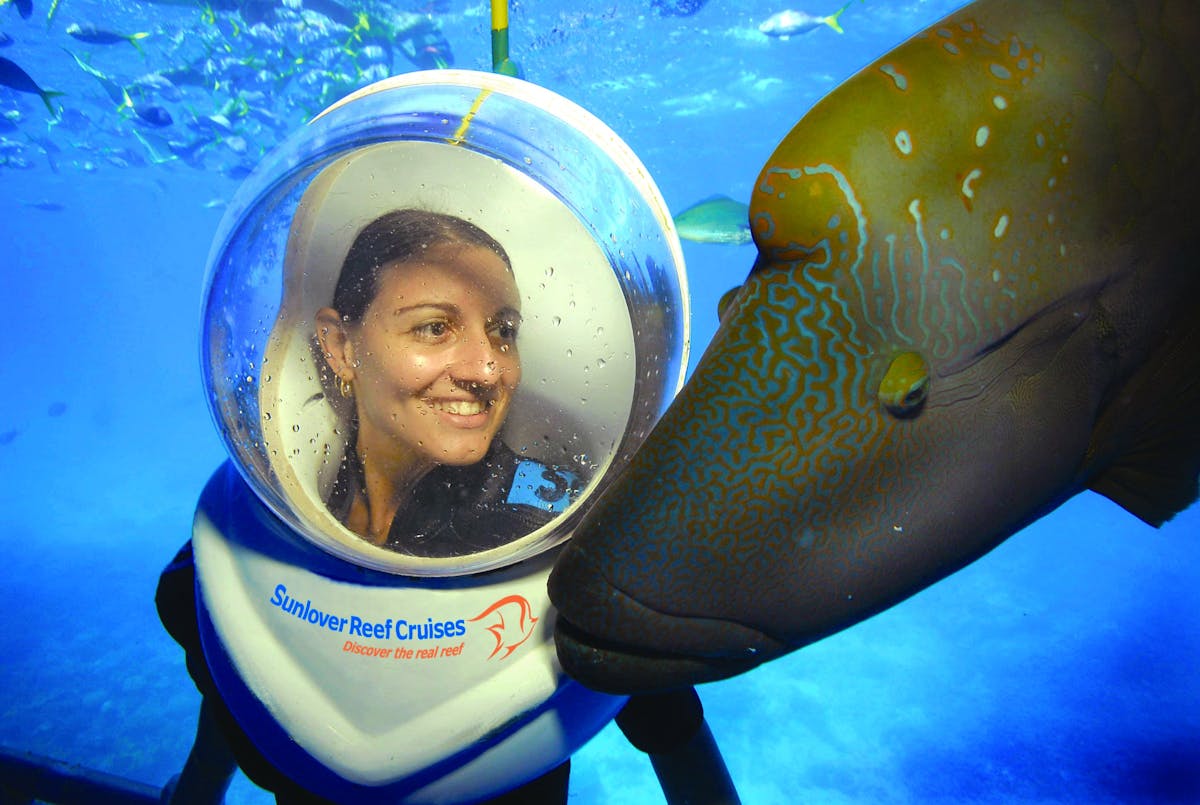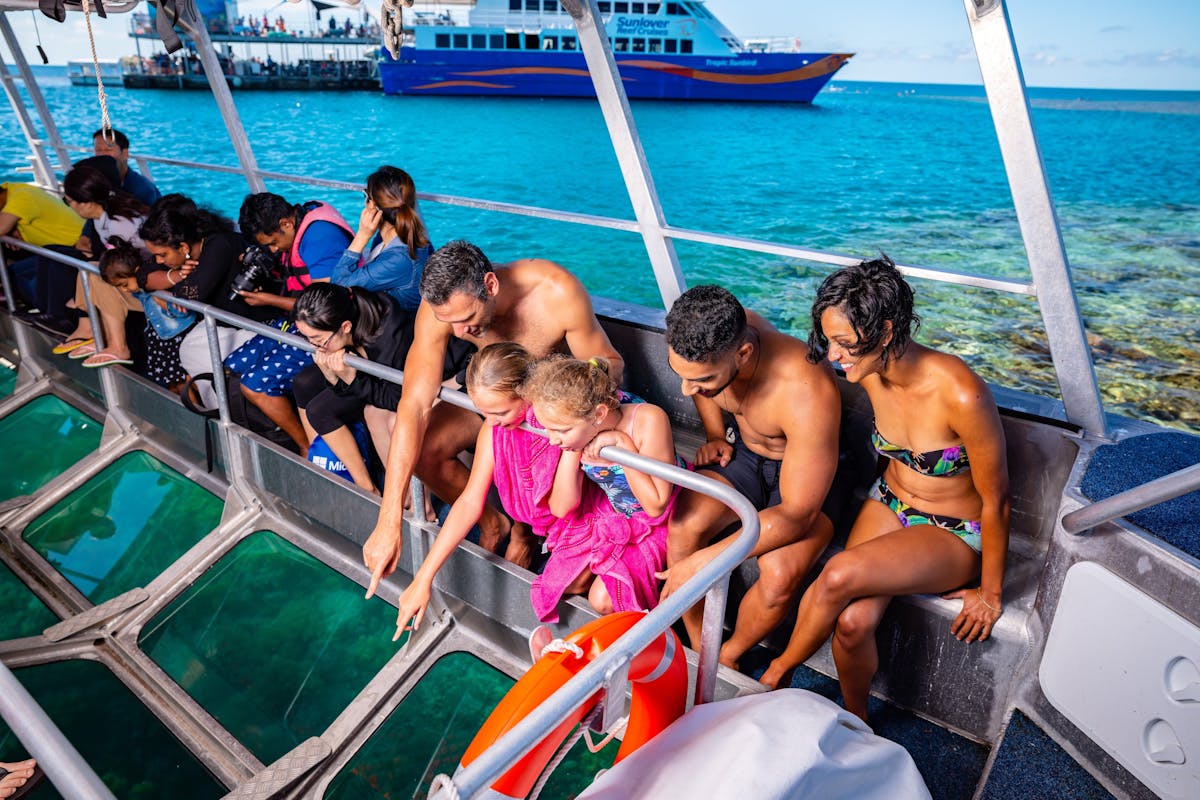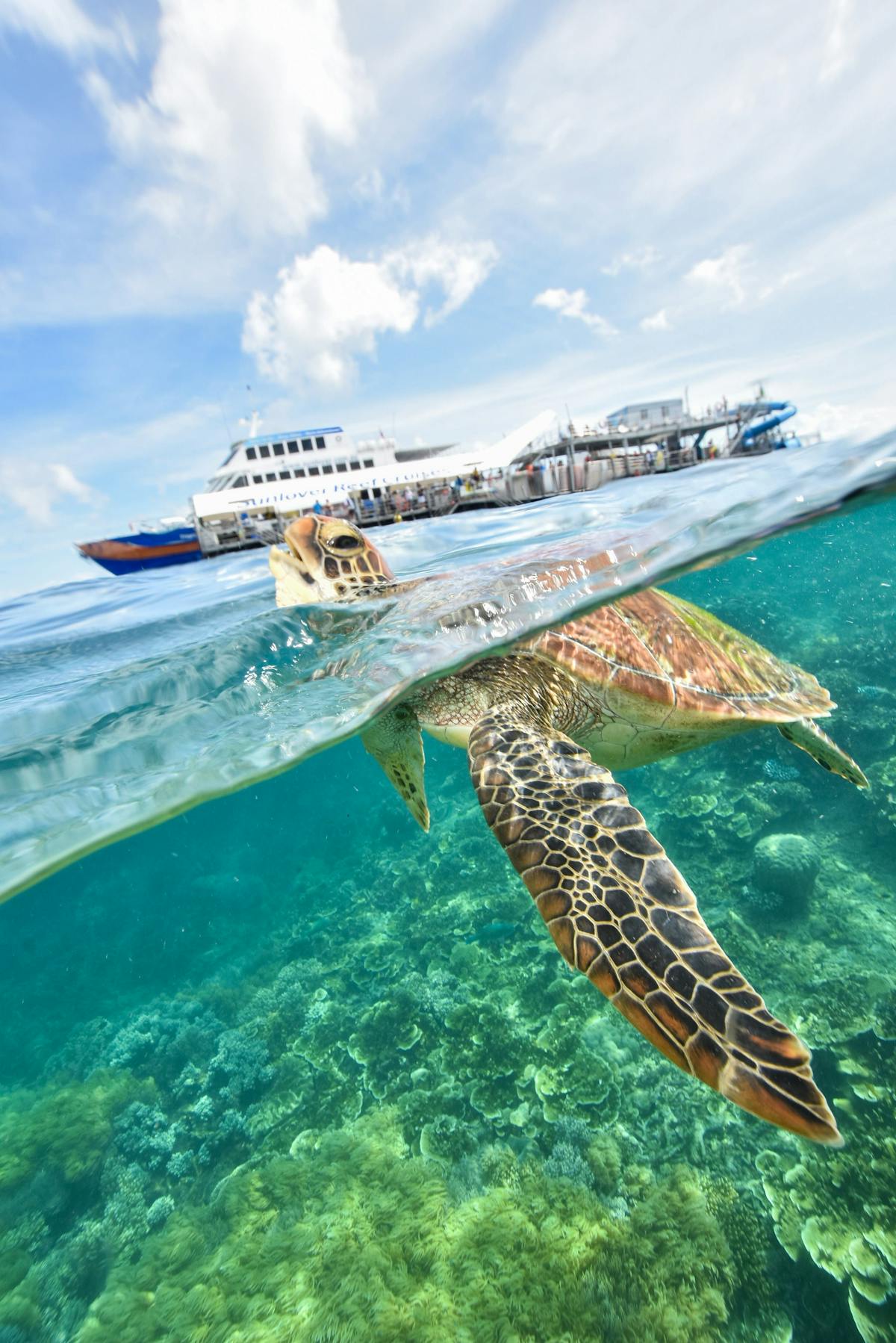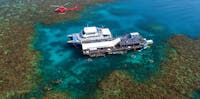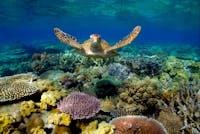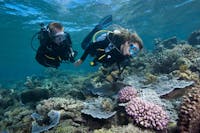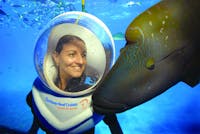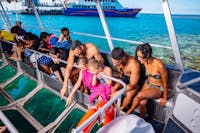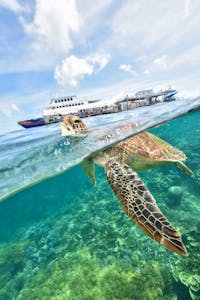 Citizens of the Great Barrier Reef
"The actions of people across the planet will define the future of the Great Barrier Reef."
Andy Ridley – Founder Earth Hour & CEO Citizens of the Great Barrier Reef
We all have a responsibility to protect our natural heritage. The threats to the Great Barrier Reef are real and immediate, but if we respond now with action not apathy, there is hope.
We're mobilising a global network of Citizens, committed to taking action for the Reef and the planet. Our message to the world is that the Reef is still beautiful, inspiring and most importantly, worth fighting for.
Help us build a new social movement and become a Citizen of the Great Barrier Reef. By claiming your citizenship, you're not only helping the Reef – you're securing the future of the planet.
Visit the website